STRENGTHEN YOUR ONLINE PRESENCE WITH OFFSHORE WEB DEVELOPMENT SERVICES. GROW YOUR BUSINESS AND OFFER A GREAT EXPERIENCE FOR YOUR CUSTOMERS.
Are you looking for the best way to get a high-quality website without breaking the bank? If so, you need to consider outsourcing your internet development to an offshore team.
Offshore web developers can provide you with the same quality and expertise as a trained team but at a fraction of the cost. Plus, by working with an offshore team, you can free up your internal resources to focus on other aspects of your business while still getting a top-notch website. So, if you're ready to save money and get a great website, read on to learn more about offshore web development!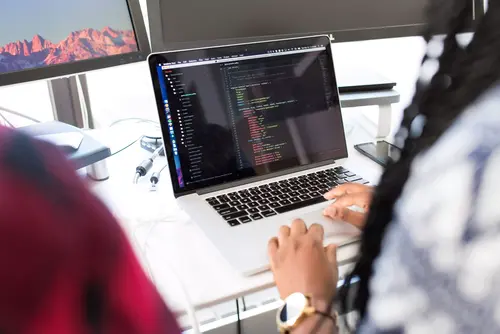 Web

development offshore – Professional solutions

for your online business
Offshore website development is a service in which web developers, teams, and companies use offshore services to develop from the most straightforward web applications to sophisticated UX/UI and design for websites, apps, and software projects.
It's become an exemplary process for business growth and online presence, as businesses can receive the same quality results at a lower cost. This type of web development generally involves specialists who have expertise and knowledge in various activities, like:
Website development

Website design

Mobile apps/development

CMSs (Content Management Systems)

UX/UI (User Experience/ User Interface)

Analytics

Hosting

eCommerce stores

Project management tools

AI, and more.
Businesses can easily team up with professionals worldwide to promptly work on website development for their needs. That said, you can rest assured that a team of offshore web developers can help your company create robust websites that function well and deliver excellent user experiences. By using offshore web developers, your business can also save time while achieving its goals faster — all while keeping costs significantly lower than traditional web development processes.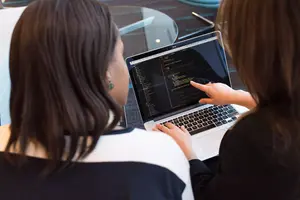 Are there any important names in the

industry

who

offshore

their web

development

?
Offshoring web development has become an increasingly popular choice among businesses of all sizes. Companies like Microsoft, Amazon, Apple, and Adobe recognize the potential cost savings and performance increase of web developers located offshore for web development projects.
Web application development presents countless opportunities for business growth, with versatile custom frameworks and multiple platforms productive enough to save both time and resources used in web projects. Mobile apps, web addresses, databases, and a great user experience are some of the benefits your company can reap when outsourcing your web development needs.
With the help of outsourced teams of professionals who boast great technical expertise and a wide range of best practices while always having their clients' business goals in mind, your business can ensure they get only the best quality service at reasonable costs.
And the cherry on top? Companies have more flexibility when offshoring web development because they can quickly assemble teams with a vast range of specializations such as Javascript, Python, or even AI software allowing them to fulfill project requirements with speed and accuracy to hit those tight deadlines with no compromise on quality.

Take a look at these stats
According to a 2019 report by Deloitte, the global outsourcing industry was estimated to be worth $104.6 billion, with offshore web development being the major contributor to this figure. And that's just the tip of the iceberg.
Check this out
In the same way, offshore web development can help businesses save up to 80% of their costs compared to traditional web development processes.




According to a 2019 report by Grand View Research, the global offshoring web development industry is expected to reach $212 billion by 2025.



A study by the International Association of Outsourcing Professionals estimates that over 70% of companies are now looking towards offshore IT services for their web development needs.




A survey from Clutch found that 52% of businesses outsource their web development projects due to time-saving benefits compared with in-house teams (44%) and cost savings (37%).



The National Outsourcing Association's 2020 Global Offshoring Forecast indicates that there will likely be an increase in offshore outsourcing activities this year as more businesses look for ways to reduce costs and optimize operations amidst the COVID-19 pandemic.
With the help of experienced offshore web developers and specialists, companies like yours can save time and money while ensuring that their projects are completed with high-quality standards. Moreover, working with an offshore team also allows businesses to keep up with technological platforms in terms of server costs, challenges associated with maintenance, and hiring new staff trained on emerging technologies and trends like virtual reality.
Outsourcing development costs instead of performing all operations in-house will ensure that the company is manageable and still meets its clients' needs quickly without major budget disruptions. It's easy to see why this trend of using an offshore web development team works for businesses looking to maximize profits, increase efficiency, and decrease project time.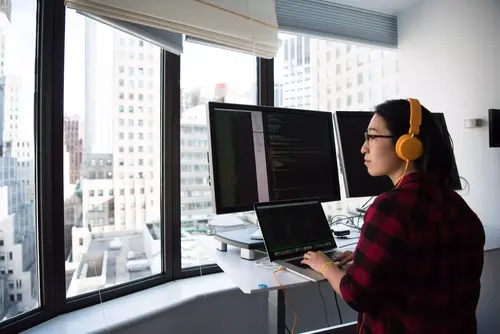 Looking for a

team of offshore

pro

developers

?

Latin America

is your go-to destination
For businesses looking to ensemble a top-tier remote outsourced tech team of Latin American professionals, nearshoring is an ideal solution. Countries like Mexico, Brazil, Colombia, and Chile offer talented developers and experienced and trained staff to help propel businesses toward growth in both revenue and profits.
Additionally, the time-zone difference is essential for speeding up the workflow. The cost of development projects can be significantly reduced with digital marketing agencies, like Julius, offering highly-trained developers. Nearshoring services are certainly more beneficial than just outsourcing as one gets proficient staff that comes with a project manager ensuring high-quality work while also tackling various challenges related to development to provide optimal results.
Follow these tips for a successful

development partnership
Working with offshore web developers for your business's website, online store, or other internet presence can be the key to successful growth. Here are some points of consideration:
Communication is vital in creating a successful development partnership, as are clearly defined contractual obligations and deals.


Quality needs to be paramount when it comes to cost and time spent on projects, and regular meetings with goals should be set and tracked effectively.


Both parties should continuously measure business goals against metrics to monitor growth.


Processes also need to be considered when hiring a partner; proper vetting of their industry expertise, experience, requirements, skillset, testing capabilities, and support policies are essential to ensure a successful partnership.
With these tips in mind, you can ensure that you have chosen the right partner for your business needs, and the possibility of future success becomes much more achievable.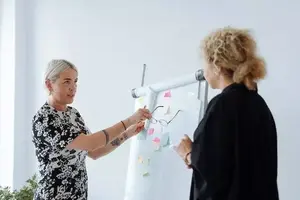 Go at it today!
Offshore web development is a great way to get high-quality websites, online stores, and a healthy internet presence at lower costs. With the help of outsourced teams of professionals and best practices, businesses can save, on average, 30-40% annually on their total IT budget.
In Latin America, some of the best places to find quality offshore developers are in countries like Mexico, Colombia, and Brazil, where time zones and communication make it work best. When working with an offshore development team, it is essential to have a clear project scope, communicate often, and build trust.
If you're interested in learning more about how Julius can help you set up a team of offshore developers for your company, contact us today! We'll be happy to chat and work together.
Want to learn more?
Check out other entries in our blog, like this one, where we dive into Outsource Marketing services and if it's worth your investment or how an offshore digital marketing specialist can also up your sales game.