Don't be that guy stuck in the past. Want to be the entrepreneur's top dog on the interwebs? Then outsource content marketing strategies RIGHT NOW!
At this point, it is pretty much safe to say that outsourced marketing efforts, in their digital form, to dedicated digital marketing agencies is the way to go if your company is looking to better its edge while doing business online. We don't think we'll be tired of saying it ­­– because, duh, it is what we do, and we totally have proven that the method works wonders.
So, for this little entry here, sounded good to us to explore the benefits of outsourcing your content marketing plan and getting your virtual presence in the best shape possible while saving your business tons of cash and valuable time to get your work done. Get some coffee, sit tight and let's go!
For starters, WTH is

Content Marketing

, and why do I need it?
Content marketing's key focuses are on writing or creating, publishing, and distributing content for a targeted audience online. This content can be in blogs, e-books, white papers, videos, infographics, case studies, webinars, and more. At the same time, content marketing aims to drive profitable customer action by amplifying your brand's message through compelling storytelling that resonates with your target audience, allowing you to reach out to existing and potential customers.
By doing so in an engaging way, content marketing helps your audience learn more about your products or services while building trust in your business. As you provide valuable information without pushing too hard for sales or leads, you can nurture relationships with customers over time and establish yourself as an authority in your industry.
And the

benefits

pay off!
Outsourcing a content marketing strategy is a great option for businesses, as it provides a lot of help in the midst of thriving. Engaging with an experienced content marketing agency guarantees access to expertise and knowledge, which can aid in reaching goals faster. On that tenor, your outsourced content creation team has the right tools and resources to create high-quality, compelling content that appeals to customers and drives conversions. At the same time, they are also focused on staying up to date with the latest trends, tools, and techniques that can be used to get better results.
High-quality, effective content?
Oh yeah, baby! Creating high-quality content improves your website's or blog's visibility by increasing the chances of appearing at the top of search engine results pages (SERPs). It also allows you to develop relationships with influencers who can help spread the word about your product or service.
That said, outsourcing content creation gives you access to experienced professionals who understand what works best for both organic and paid campaigns. And the cherry on the virtual cake is that you save time and resources while receiving quality content from experts who understand how each platform works. An experienced content marketer will also have specialized knowledge in SEO strategies which can help boost rankings and drive traffic to your website.
What's a great example of

"high-quality" content

, mind you?
Oh, man. Have you ever seen what companies like Starbucks or Chipotle do on their social media accounts? Their output is perhaps one of the best samples of what an ideal symbiosis between content marketers and community managers can achieve.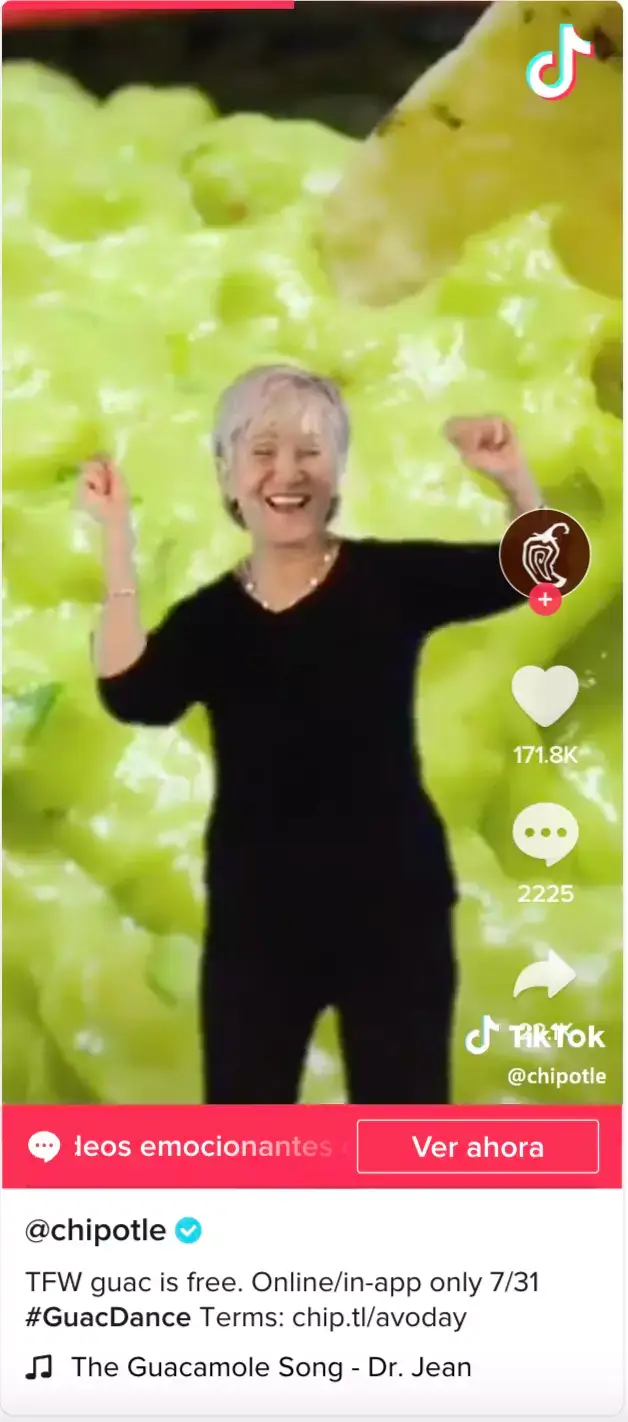 By creating this unique, relatable, fun, and engaging content, these companies have gotten to rule the social media game without relying solely on their ginormous brand names. Remember that this short list is not considering other superbly successful accounts, like Wendy's, KFC, Boohoo, Sony's PlayStation, or Depop. This last one takes the crown for second-hand fashion enthusiasts, with a community of 15 mil. and growing.
And this is why

outsourcing

my

content marketing strategies

is so important?
Basically, yeah. By outsourcing content marketing services, you get the best results from your marketing efforts, as it provides access to talented, knowledgeable professionals who understand how to maximize each platform and its potential, like these guys in the example above. An outsourced content marketing team can leverage this expertise in SEO, storytelling, trend seeking, and engaging content creation to generate the most compelling campaigns that are more likely to engage customers and deliver the results you want for your company.
To outsource content writing is to get ongoing support for any campaigns you launch. Skilled writers are experienced in understanding how to monitor and analyze the success of each campaign so that they can make adjustments or recommendations as needed. Having said all that, we'll remind you shamelessly what it is you're getting with a digital marketing agency like Julius for your outsourcing content marketing endeavors. Check this out. With us, you get:
World-class digital marketers. Gain access to marketers, analysts, designers & developers that have worked internationally with Fortune 500 companies and SMBs in highly competitive industries. Every new member is thoroughly interviewed, vetted, and trained.



Reduced costs.

Your extended team could be totally or partially located in Latin America, working either 100% remotely or in an office created for you during US/Canada business hours.



Personalized models.

Let us find together the best formula for your extended digital marketing team. Whether a dedicated team, an individual full-time collaborator, the digital agency model, or a white-label model, we can set up something unique for your needs.
This actually sounds enticing. But how do I find the

best fit for my business

?
Finding the right content production agency for your business can be tricky, we're not going to lie about that ­– but since you're already here, you know you're in the right hands. Nonetheless, consider that:
It is essential to do your research
As Jodi Harris at Content Marketing Institute would point out, be mindful of the type of agency you would like to work with for your content production before deciding. Outsourcing content writers or agencies can vary significantly in terms of their experience, size, level of expertise, and the services they offer.
Look for an experienced agency that offers a range of services
It is advisable to do so and be sure that the firm in question matches your needs. Professional remote workers should be able to provide you with examples of projects they have completed successfully so that you can get a better understanding of their capabilities.
Pay close attention to their portfolios and past clients
When researching agencies, please pay close attention to these details, as they can indicate their expertise and the quality of work they produce. An outsourced content creation team should also clearly understand how to implement SEO into their campaigns, as this will help you reach your target audience more effectively. Finally, getting an estimate for the services you require is crucial before making any decisions.
Meanwhile, here are some tips for

content creation

for your website, blog, online store, or

social media accounts
To create or write content that knocks it out of the park – along with setting up its own content strategy – requires a combination of skill, creativity, and strategy. Having this approach in mind when crafting content for your business, it is vital to ensure that it resonates with your target audience.
Ensure that the content is relevant to your audience's interests
This match is a must if you want to gain trust and good graces from your fans, customers, stakeholders, partners, and more. Outline timely and interesting topics to create a connection with your readers. Additionally, create valuable and informative content by providing guidance, helpful tips, or relatable stories.
Make your content friendly, easy to grasp, and, most of all, engaging!
When writing content, make sure it is easy to read and understand by using simple language and breaking up long paragraphs into shorter sentences. On this point, outsourced professionals have the necessary experience to craft compelling, easily digestible, engaging campaigns.
Flash your brand's bling
Remember to use visual content or multimedia where possible, as it helps to make content more exciting and can increase the chances of engagement. Likewise, an outsourced team of content marketing pros is experienced enough in utilizing the right visuals for each platform to maximize engagement and get ahold of people effectively; moreover, the goal is to put your brand's voice and tone out there while aligning the efforts with your style guide.
Optimize, optimize and optimize some more
Finally, optimize your content by using keywords relevant to your target audience – pairing up a team of content marketers with an SEO one might be the perfect combo. These tips help you to create engaging content that resonates with your readers and helps you achieve your goals faster. Consider outsourcing a team of remote workers across the continent who are knowledgeable in crafting compelling campaigns that will engage customers and deliver better results.
Sold! Count me in
Great! Content outsourcing for ideas, writing services, and content plan development to get the most out of your digital marketing campaigns is key to improving your online presence, grasp, leads, conversions, sales, and customer retention or acquisition. By partnering with a professional team like Julius, you also get ongoing support for any campaigns you launch. Get in touch anytime.
Remember! Your outsourced team of professionals is experienced in understanding how to monitor and analyze the success of each campaign so that they can make adjustments or recommendations as needed.
And for all your

content marketing needs
Don't settle with this article! Check out other entries in our blog, like this one about rising to Social Media stardom or why Email marketing is essential to reinforce any online business strategy.