Outsourcing your digital marketing needs to an offshore team of experts can save you time and money, yielding better results for your business.
The digital marketing landscape is constantly evolving, and businesses must stay ahead of the curve. That's why more and more companies are turning to remote digital marketing agencies for their online marketing needs.
These agencies offer a cost-effective way for businesses to outsource their marketing requirements abroad, allowing them access to highly skilled professionals at much lower costs than domestic options.
In addition, these remote teams can provide better results in terms of optimization, analytics, and other aspects of internet marketing.
Stick around as we discuss the benefits of working with remote digital marketing agencies for your business needs and tips on finding a reliable agency that fits your budget and goals.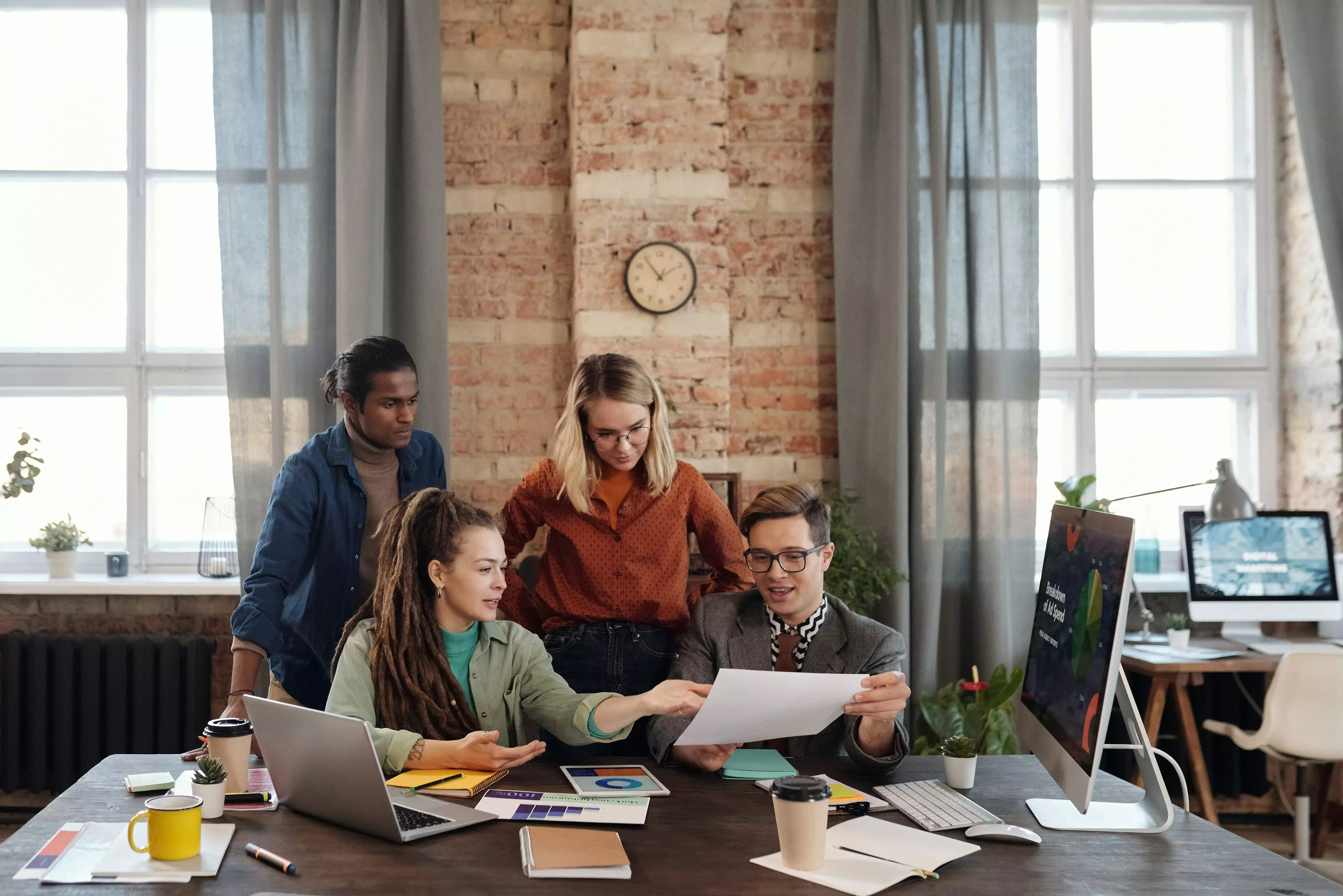 Remote

Digital

Marketing Agencies

. An Overview
Remote digital marketing agencies are a great option for businesses looking to outsource their digital marketing efforts cost-effectively.
These remote teams offer access to highly skilled professionals and knowledge about the latest technology, allowing businesses to engage in effective internet marketing strategies without paying for expensive in-house employees.
These remote teams are adept at providing analytics, monitoring, optimization, content creation, schedule availability, and other services related to online marketing.
They can also help businesses create comprehensive, future-driven digital marketing plans to ensure maximum investment return and a good work experience.
Benefits

of a Remote Work

Collaboration
Remote digital marketing agencies offer many advantages compared to domestic options. One of the most notable is the cost savings associated with remote workers, which are often less expensive than hiring local employees.
This can lead to increased ROI and streamlined business budgets while still providing access to highly qualified professionals with great ideas to do the job.
Another benefit of remote digital marketing employees is worldwide access to remote technology and tools to face any potential challenge in the future. This can be especially useful for businesses that are limited in terms of local resources and capabilities.
Finally, remote marketing services provide access to a broader range of expertise than local talent. These remote employees have diverse skills and abilities, allowing them to tackle complex projects easily and on time.
Challenges and

Solutions When Working

with

Remote

Digital Marketing Agencies
Regarding remote digital marketing agencies, a company may face several potential challenges. One of the most common is the need for face-to-face communication. As remote teams are located in different countries and time zones, it may be troublesome to establish clear and consistent relationships between all parties.
Businesses should schedule remote meetings to address this issue and ensure everyone knows the project's timeline and requirements.
Another challenge that companies may face when working with remote teams is security. Potential risks are associated with remote collaboration, so it's essential to ensure that both parties have secure access to information and contact channels.
To address this issue, it's best to take the time to search and select remote services that have implemented robust security measures.
Finally, remote teams often require different management techniques than traditional on-site employees. Companies should be aware of remote work dynamics and provide adequate remote communication solutions to ensure team members are motivated and fit to accomplish their best work.
Start Today!
Working with remote digital employees for internet marketing work can be an excellent way for businesses to save money, access remote technology and tools, and benefit from diverse skill sets.
To maximize results when working with a remote team, it's essential to communicate, establish clear expectations upfront, provide frequent feedback throughout the project, and ensure your remote team is up-to-date on industry trends.
Additionally, your company should address potential challenges, such as a need for face-to-face relationships and security risks associated with workers abroad. With these strategies in mind, you will have all the necessary resources to make outsourcing successful.