Are you struggling to find the right staff for your business? Then a remote marketing team might be the way to go.
In the business world, time is money. And when it comes to marketing, every minute counts. That's why more and more businesses are turning to remote marketing strategy services to get the job done.
With an extended team of marketing specialists, from social media to copywriting to SEO, you can be sure your marketing needs are being met around the clock.
Also, with a remote team, you can scale up or down as needed without worrying about excess overhead costs. It's the perfect solution for businesses of all sizes.
Learn more about how remote, offshore marketing strategy services can help your business grow.

First things first:

define

your

needs
Defining your specific needs is essential to ensure successful remote work and collaboration when considering offshore marketing services. Therefore, coming up with an answer to questions like "What services do I need from a remote marketing consultant or team of specialists?" is crucial to begin the process.
Furthermore, do you require an experienced strategist and tactician to handle communications, create workflows and deliver tangible strategies? Or do you need a full-service remote team that covers everything from campaign creation and implementation to analytics and customer relations?
Answering these questions will ease establishing further goals and objectives with a dedicated team of marketing consultants. For example, regarding digital marketing, tracking the right KPIs (Key Performance Indicators) is essential for the success of any online strategy and the goals it sets out to achieve. A good digital marketing team can identify and track the most critical metrics for a given business.
These metrics may include website analytics such as page views and bounce rate, social media engagement such as likes and shares, or customer acquisition such as Cost per Click (CPC) or Cost per Acquisition (CPA).
A suitable remote marketing team will be able to identify and suggest the best metrics for your business, no matter how small or large your company may be.
Whatever your remote marketing needs, working with an extended digital marketing team is an effective way to craft and deliver remote online campaigns.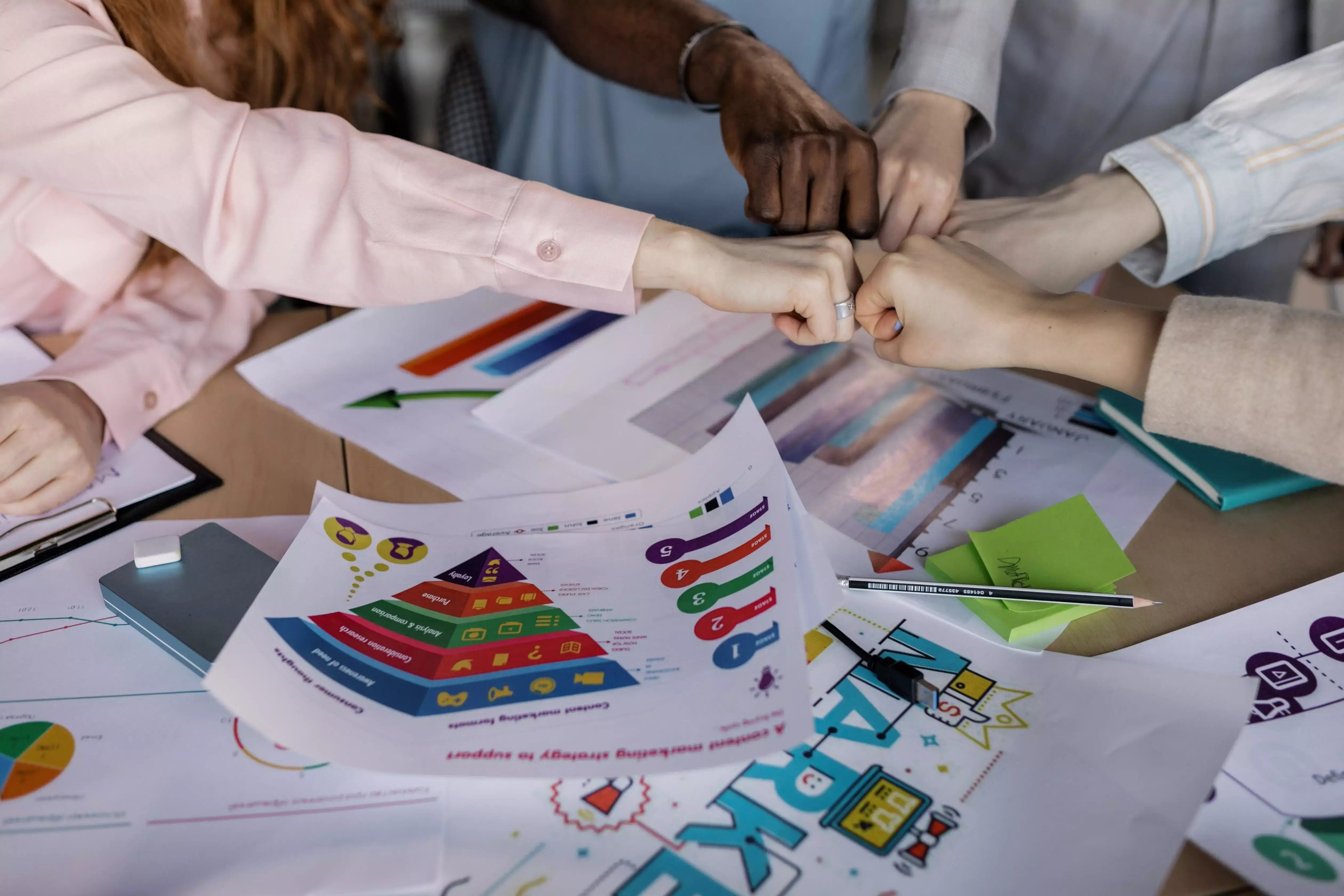 Research different

companies

that offer

remote

marketing

strategy

services
Finding the right marketing agency for your specific marketing needs is an essential yet time-consuming task. Doing the research upfront can save lots of time in the long run.
A great place to start looking when researching different companies that offer remote marketing services would be to look at their portfolio and success stories.
That will give you a good indication of the team's level of experience and expertise. You could also see each company's marketing services and find one that best fits your unique requirements.
Finding an experienced team of successful marketing consultants is critical for crafting and executing your online campaigns. Hence, take some time to research various companies to make sure you have the best team working for you.
Find a firm that

fits your budget

and has the services you need
First and foremost, look for companies that provide the services you are specifically looking for without compromising quality or quantity, such as working with an offshore team to craft and execute online campaigns.
Consider their experience, communication style, services offered, and cost before deciding. Since remote teams can work offshore with your company, just ensure it has a good track record in marketing services, a select group within your budget range, and the ability and experience to meet your expectations.
With due diligence upfront, you can trust that you've found a company that fits your services and budget needs.

Let us help you build an offshore specialist team for your online marketing operations.
Work with the agency to define your

goals and objectives

for the

campaign
Crafting an effective and successful campaign requires goals and objectives tailored to the client's needs, brand goals, and desired timeline.
Working with a marketing strategy service offshore can help you set specific goals that map objectives to measurable KPIs while creating an operational flow to achieve your goals.
For example, the most common goals that companies pursue with a digital marketing strategy are to increase web traffic, improve visibility in search engine results, increase user engagement, generate leads, and ultimately drive conversions.
Companies may also seek to build brand recognition and loyalty through targeted campaigns. To achieve these objectives, marketers will use content creation and optimization for search engines, paid media campaigns, and social media outreach.
Timely execution is essential, and by setting goals before beginning a campaign, you can prepare your remote marketing team with the tools they need to succeed.
With these details in mind, an extended offshore digital marketing team will use these goals as landmarks that guide their operations and guarantee that everyone is on the same page regarding how the project should move forward.
Execute the

campaign according

to the plan - monitor

results

and adjust accordingly
Executing a campaign according to plan requires strategy, operations, and tracking. Companies need the right tools and processes to ensure success; luckily, remote marketing strategy services provide experienced consultants to develop those processes and assist with implementation.
By utilizing these consultants, companies can effectively monitor results and make the necessary changes while creating an optimized strategy that meets their objectives. Through comprehensive tracking and analysis of data points, remote strategy teams can keep campaigns on target for maximum success.
Utilizing remote strategy services allows businesses to stay agile when executing campaigns, allowing them always to be one step ahead of their competitors.

Ready for the

next

step

?
Working with remote marketing consultants is becoming an increasingly popular service. It enables businesses to capitalize on a large talent base they may not otherwise have access.
When considering an extended digital marketing team offshore, it's essential to define your needs first and find a company that has the right set of skills and fits your budget.
Once you've selected a company, work closely with them to develop a plan to achieve your goals and objectives. With all set, monitor the campaign carefully as it progresses, and make any adjustments or changes needed.
With the right plan and execution strategy, your remote marketing campaigns will be successful!
Are you looking for an extended marketing team of offshore specialists? Contact us today for personalized guidance on ensembling a team tailored to your business!