SEO outsource strategies for an organic business strategy
By Eduardo lopez
December 30, 2022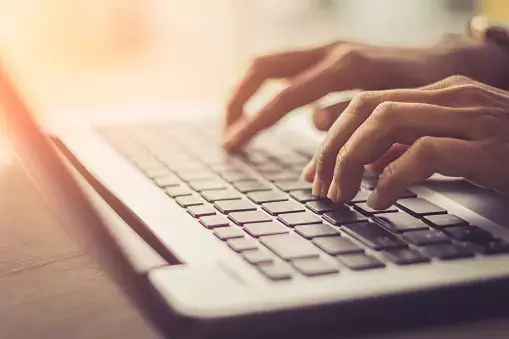 Subscribe to our newsletter
Looking to Outsource Your SEO? Here's Why You Should Choose Us for Your Digital Marketing Needs.
SEO is one of the most popular and effective digital marketing strategies for businesses of all sizes. It helps to boost visibility online, drive more traffic to your website, and generate more leads and conversions. But it can be overwhelming to do SEO on your own.
That's why many businesses choose to outsource their SEO efforts. But finding the right SEO partner is key to getting the desired results.
It's important to understand how an organic strategy works and which elements are essential for success.
In this blog post, we will explain what you need to know before deciding whether or not outsourcing is right for your business. We will also provide tips on developing an organic strategy that works best for you.
What is SEO, and what does it stand for?
SEO stands for "search engine optimization." It is the process of getting traffic from the "free," "organic," "editorial," or "natural" search results on search engines.
SEO outsourcing is the process of using a company or third party
One of the more popular SEO strategies today is social media optimization. Social media optimization is all about optimizing your content and profile on social networks to get more people to notice it.
This can include creating a solid profile on each network, posting regularly, and engaging with other users.
Finally, there is keyword research
Keyword research is all about finding out what keywords your target audience is searching for so that you can create content that contains those keywords.
Doing keyword research will help you to optimize your content to rank higher in the search engines for those specific keywords.
These are just a few of the different types of SEO strategies that you can use to improve your website's ranking in search engines. As always, it's essential to keep testing and experimenting with different techniques until you find one that works best for you. to perform SEO activities on your behalf.
This could include anything from content creation to link building to technical SEO Audits.
Organic Strategy for Business
Most business strategies nowadays have an online and digital aspect to them. Because of this, SEO has become an integral part of most business strategies, whether B2B or B2C.
Many businesses outsource their SEO to focus on other areas of their business because they need to gain the knowledge or resources internally to execute a successful SEO campaign.
The Different Types of SEO Strategies
When it comes to SEO, there are many different strategies you can use to improve your website's ranking in search engines. However, not all of these strategies are created equal.
Some are more effective than others, and others are more suited for specific websites. In this article, we're going to look at some of the different types of SEO strategies you can use to improve your website's ranking.
One of the most effective SEO strategies is content marketing
Content marketing is about creating high-quality content relevant to your target audience. This content can be in the form of blog posts, articles, infographics, videos, or anything else that is interesting and informative.
The key to content marketing is to ensure that your content is shareable and interesting enough to get people talking about it.
Another effective SEO strategy is link building. Link building is the process of getting other websites to link back to your website.
This is important because the more links you have pointing back to your site, the higher your site will rank in the search engines. There are several different ways to build links, such as guest blogging, directories, and social media.
Social media is also a crucial part of SEO. By using social media sites like Twitter and Facebook, you can increase the visibility of your website and get more people talking about it.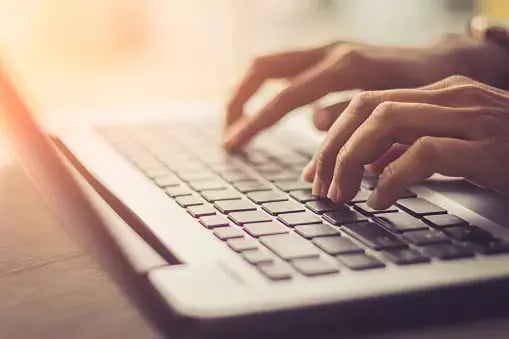 How to find the Right SEO Outsourcing Company?
When it comes to finding an SEO outsourcing company, there are a few things you need to keep in mind:
Find a company that has a good reputation. You can do this by asking around or searching online.
Ensure the company you're considering has experience with the type of SEO you need.
Find a company that offers a reasonable price.
Make sure the company you choose can provide support and guidance as needed.
What are the benefits of an organic SEO strategy?
There are many benefits to an organic SEO strategy, but here are some of the most important:
Increased traffic. An organic SEO strategy can increase your website's traffic significantly.
This is because organic SEO strategies focus on improving your website's ranking in search engines, which makes it more likely that people will find your website when they search for keywords related to your business
Improved ROI. With increased traffic comes increased opportunities for conversions and sales. An organic SEO strategy can significantly improve your return on investment (ROI).
Long-term results. Unlike paid marketing strategies, which typically only last as long as you continue to pay for them, organic SEO strategies can provide long-term effects.


Once you achieve a high ranking in search engines, you can maintain that ranking for a long time with relatively little effort required on your part.

Greater credibility and trustworthiness. When people see that your website ranks highly in search engines, they'll be more likely to trust and respect your brand. This can lead to improved sales and customer loyalty over time.
How to Implement an Effective SEO Strategy
An effective SEO strategy should be implemented to improve website visibility and organic traffic. A few critical steps in implementing an effective SEO strategy include conducting keyword research, optimizing website content, building backlinks, and tracking results.
Conducting keyword research is one of the most integral steps in SEO. Keywords are the foundation of any SEO campaign because they are used to optimize website content and build backlinks.
By conducting keyword research, you can identify keywords most relevant to your business and target them in your SEO campaign.
Optimizing website content is another significant step in SEO. Your website's content must be optimized for both search engines and users.
This means that your content must be relevant, keyword-rich, and informative. In addition, your website's design should be user-friendly and easy to navigate.
Building backlinks is another essential part of any SEO strategy. Backlinks are links from other websites that point to your website. In order for search engines to rank your website higher in their search results, your website must have a strong backlink profile.
You can build backlinks by submitting articles to article directories, participating in forums and discussion boards, or listing your website in directories.
Tracking results is the final step in implementing an effective SEO strategy. It is vital to track your progress to see how well your campaign is performing. There are many free tools available that can help you track your website's performance.
By following these steps, you can create an effective SEO strategy that will help to improve your website's visibility and organic traffic.
Conclusion
Outsourcing SEO can be a powerful tool for businesses, especially if they need more resources or knowledge to manage their organic search campaigns in-house.
By creating an organic strategy tailored to their business needs, companies can move away from traditional online advertising and focus on building a solid foundation for future growth.
With the right outsourcing partner, businesses can optimize their websites, drive more traffic and conversions, and maintain consistent rankings across multiple search engines.
Want some more information?
Take a look at these other long-reads available in our blog about reaching SEO competitive stardom or overall outsourcing your digital marketing strategies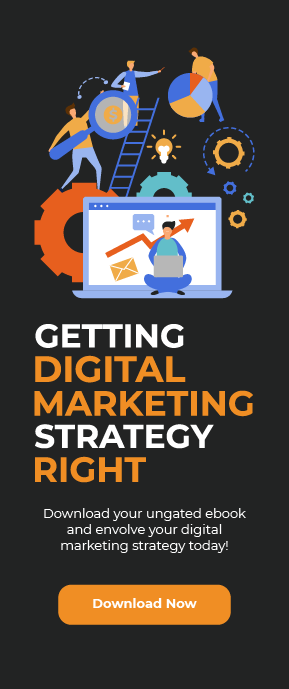 Let's get Connected.
We are passionate about turning everything we put our minds to into a reality.