The professional execution of a digital marketing strategy has become increasingly time-consuming and requires an ever-growing list of roles with specific technical skills and knowledge.

A digital marketing team's activity may include supporting websites, paid media planning & buying, setting up dashboards, auditing, cleaning, analyzing data, and all sorts of optimization processes. It also requires managing Marketing Automation platforms, technical SEO, creating content, social listening, posting on social media, and interacting with online communities, just to mention a few. Digital marketing operations require complete teams that commonly grow as companies do.

To cope with this massive workload, companies have several options. For example, they may grow their in-house teams, hire a digital marketing agency, or hire freelancers. But, as digital marketing jobs in the US get more expensive, international alternatives become increasingly attractive.

Offshoring services from a partner like JULIUS could be a solution to enhance your digital marketing operations. Please reach out if you'd like to learn more about how our service models.


Offshore marketing meaning
We consider a team or partner to be offshore when found in another country. Typically, this country has a lower cost structure which can translate to many benefits that I will analyze in this article. Typical offshoring examples include software development and contact centers.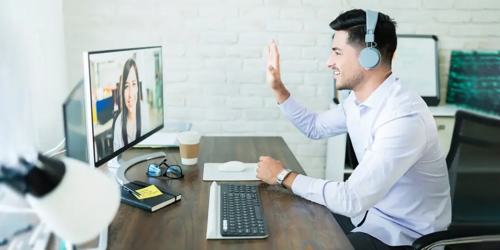 Offshore digital marketing services
Many of the functions in digital marketing may be performed by non-native English speakers, even for companies whose primary target market is composed of native English speakers, if they have the technical ability, training, and experience.

Some of the functions that you can work with this model are:


Digital Paid Media Advertising
Platforms such as Google AdWords, Facebook/Instagram, Twitter, and TikTok, are well-known internationally. Some have substantial training and certification programs, either developed by themselves or third-party companies, allowing people worldwide to learn how to use them.


E-mail marketing and Marketing Automation
Hubspot, Salesforce marketing cloud, and many other platforms have grown internationally. As a result, people with technical knowledge and experience using these platforms are in high demand everywhere. Still, they are tough to find and expensive in the US and Canada, making outsourcing these roles a frequent decision by JULIUS's clients.


SEO
SEO's technical nature and self-learning ecosystems make it a practical function to delegate to a foreign team. Nevertheless, it requires a thorough technical vetting process to ensure the people we work with have the proper knowledge and project management processes to ensure the right things are being done in time and aligned to the rest of the strategy.


Analytics
There are intelligent, number-oriented people everywhere in the world. Companies may successfully work with foreign analysts for these functions by finding people with the proper abilities, training, and experience.


Graphic Design
Graphic design it's probably the most straightforward function to outsource, especially if you have already developed your company's creative framework—nevertheless, finding experienced and talented designers with the right work ethic.


Web & front-end development
Companies have been outsourcing all kinds of software development for years. Likewise, you may successfully do this with website management, front-end development, and other activities.

Offshore Social Media Marketing

Content planning, answering your community's questions, and generating videos and graphic posts are examples of activities that a foreign-based team may easily and successfully perform.

Generating written content for native English speakers could be a little trickier. Still, with the help of tools such as Jasper.ai and Grammarly, it is getting increasingly easier to delegate these activities to non-English speakers.

Please reach out if you'd like to learn more about how JULIUS is successfully helping companies outsource these and more functions, including several North American companies, and how we may work with you.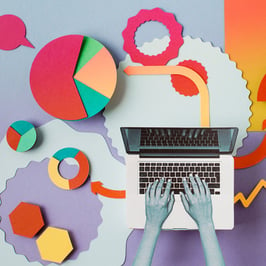 How to make sure your company does not compromise quality and results

There are several common concerns when deciding whether to work with foreign marketers or not. For example:

Technical ability: will people abroad have the specialized training and experience in the required platforms, software, or whatever you need for success from a specific function?
Logic and hard skills: will people have a fundamental understanding of what we want to achieve and logical skills regardless of technical ability?
Work culture and soft skills: will people deliver what is promised in time, following and respecting processes and guidelines?

These are relevant concerns and real risks when offshoring. To tackle them, I recommend the following:

Ensure that your selected partner does thorough technical vetting

Functions such as technical SEO, media planning, Google AdWords, Facebook Ads, Hubspot, Salesforce, etc., require knowledge and experience in the platforms. When someone has a certification provided by Google or Facebook, it may signal that the person is proficient, but it is not enough. It's common to find people that are certified but are underperformers.

I suggest adding technical vetting, ensuring people have the knowledge and experience in the corresponding platforms.

Also, people need logical and math skills for most of these functions. Testing for both, with proper tools, significantly reduces the risk of selecting the wrong person.

When working with a new partner, you can always test candidates by applying additional vetting mechanisms, at least at the beginning of the relationship, until you can be sure they are doing this right. Then you can delegate this part and focus on your strategy and operations.

Choose a partner that shares your same values.

If your partner does not share your same values at a company level, it will be difficult for the individuals that would eventually be working with you to share those values.

Validating values at a company level can be done by interacting with a potential partner's salespeople or customer success teams. That can give you an idea of how your potential partners manage their companies, how they hire, and to which standards they hold themselves.

Choose a partner that allows you to meet and interview who would be working with you.

If technical and hard-skills vetting is done right, and we choose a partner with compatible organizational values, then, just to reduce risks even further, you should meet with who you would be working.

You can do added technical vetting in these conversations or interviews and hard-skills and soft-skills questions. But you should also aim to check for cultural compatibility at an individual level. If you believe someone isn't the right fit for you, you should ask your partner to send alternative candidates.

Have a warranty mechanism in place

And, as it always happens with people, some degree of risk will always be unavoidable. So, you must ensure mechanisms are in place to substitute underperformers from your team or even change partners swiftly. You may achieve this with flexible contracts in place.

Have onboarding, coaching, and training processes

The digital world is complex and continuously evolving. Therefore, every new team member, independently of location, requires a proper onboarding process to understand your product, industry, market, processes, technology stack, and how you like to do things.

After onboarding, more, continuous training is valuable. Not everyone has the discipline to self-train themselves or the knowledge and vision to decide what they should be learning and select high-quality sources of training materials. That is where you, and your partner, come in. Together, you should ensure that people are investing time in their training, using vetted sources and that they are learning the right stuff, which your company requires or will be needed soon.

Coaching can also be critical in some cases. Some performing issues are not solved only with training but with a 1:1 conversation focused on specific behaviors or technical issues. Coaching on hard technical or soft behavioral issues is necessary for high-performing teams.
Learn about an alternative to grow your agency's team


From which countries to choose from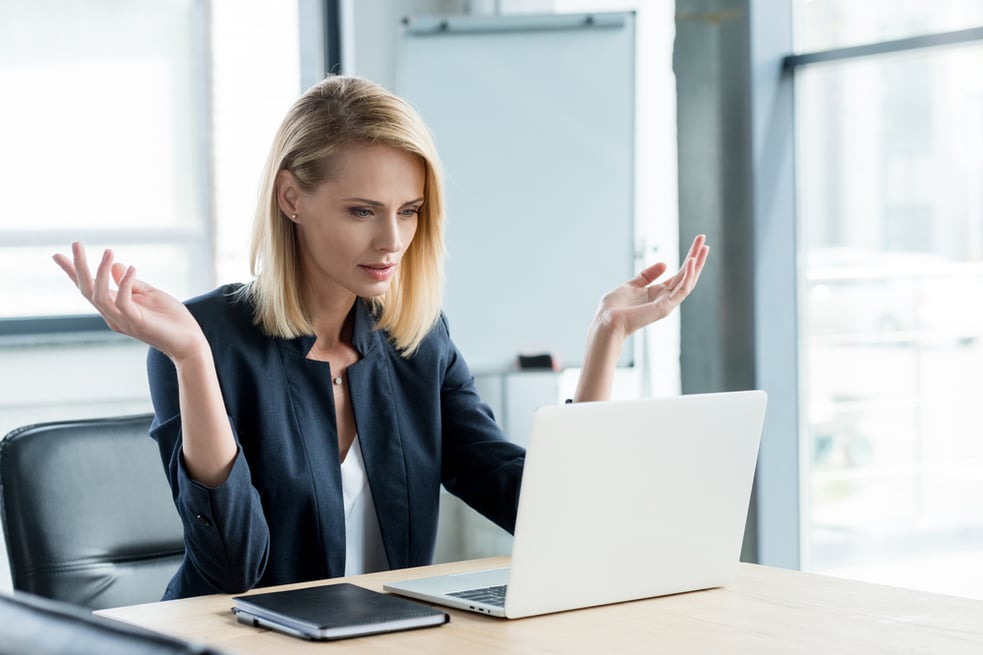 The importance of real-time interaction in marketing

After 15 years of involvement in digital marketing operations, I've learned that daily huddles, biweekly alignment sessions, quick technical meetings, etc., are needed. Working at separate times could be workable for software development, but it doesn't seem to work in marketing operations.

People from any part of the world could be open to work during the night, but in my experience, high performers tend to prefer to work during normal hours to achieve a better work-life balance.

That is why, in the case of the US and Canada, working with partners in Latin America makes sense. Even if costs could be lower in other regions of the world, having access to high performers from Latin America normally makes it a much better choice when making a 1:1 comparison.

Where to look for when you never need to see your team in person

If in-person meetings are never needed, staffing your team from any country in Latin America would be a suitable possibility from a time-zone perspective.

Some parts of Latin America are farther away from North America than parts of Europe. And some cities don't have that much airport connectivity.

Offshoring when face-to-face meetings are eventually desired

In these cases, Mexico would probably be the best option. Mexico's major cities are very well connected with the US, making traveling fast and inexpensive. Some cities are particularly well connected. For example, Monterrey is highly integrated with Texas, while Mexico City has direct flights to cities like Washington, Vancouver, Toronto, Montreal, and many more.

Colombia, particularly Medellin and Bogota, could also be workable options for some US cities, such as Miami.

If you are considering visiting or being visited by your team, you should talk with your offshore partners about which city is the best for your specific circumstances.

Which countries are better from a talent-pool perspective

Thinking of Latin America as a whole, when meeting in person is not an issue, makes a lot of sense. But, if you want to understand how specific countries stand, here is a quick overview.

Mexico. Has the second largest population in the region (after Brazil). For many years it has had offices and onshore teams for key companies such as Google, Facebook, and Amazon, among many others, which has helped develop the local talent pool. Also, thanks to its integration with the US, there is a healthy pool of English-speaking individuals.

Colombia. Has the third largest population in the region. Cities such as Madrid and Bogota have huge talent pools of digital marketing professionals, thanks partly to the installment of international companies that have made those cities their hubs for South America.

Argentina. Has the fourth largest population pool in the region. With a relatively high percentage of English-speaking, well-educated population, Argentina is a key source of A-players in the regions.

Brazil. Even though it has the largest population in the region, it tends to be overlooked for some legal and administrative difficulties. But, for companies looking to form large teams, Brazil should be part of the formula.


By offshoring Digital Marketing activities, companies may carry out much more with the same (or less budget). This, of course, needs to be done right to be successful.

As an offshore marketing agency, JULIUS offers a comprehensive portfolio of solutions.

By hiring only, A-players throughout Latin America, and continuous assessments, training & coaching, we can deliver best-in-class execution. And by using the regional cost differences, companies may access more capabilities (time and knowledge) with the same or fewer budgets. We understand digital marketing jobs salary has been increasing in the US; JULIUS may provide the right solution.

If you think Digital Marketing Offshoring might be the right choice for your company, don't hesitate to contact us for a short exploratory conversation.

Working with an international partner could be one of your company's best decisions. It doesn't matter if you want to achieve more with your budget, reduce it, or both; working with an international team, done right, will allow you to get both while outputting high-quality work, outstanding performance, and meeting deadlines.

What exactly do marketing agencies do? They help their clients achieve their goals through strategy and execution; this may be achieved by working with agencies and talent in your own country or abroad.


Remember to take care of the key points detailed in this article, and you will be fine. And if you'd like to talk with one of our consultants or me, don't hesitate to reach out.