Boost your revenue streams at lower costs with offshore eCommerce solutions to a third-party company away from your home country
As a business owner, you understand the importance of staying competitive in today's marketplace. If that's the case, then offshoring your eCommerce needs to a dedicated company or agency might be a good idea to diversify your income sources and reduce costs without compromising the quality of your overall service.
Outsourcing your eCommerce efforts to partners abroad could be a great way of maximizing your profits while staying on budget and ensuring that your customers receive the best possible experience when shopping on your online store.
Sound enticing, doesn't it? You bet! Stick around, and let's cover the advantages of this approach to make your business SURGE!
Today is when

offshoring

makes the difference
The eCommerce landscape for 2023 is expected to change drastically from the current market. What does this mean? Well, many businesses are turning to offshore eCommerce solutions to stay competitive, embracing the idea of selling globally and looking into expanding their customer base worldwide.
Integrating an eCommerce company outside your home country and into your structure to tap into new markets and handle time-consuming tasks could reduce operational costs, increase your reach, and boost your potential client pool.
When offshoring eCommerce solutions, businesses can outsource manual labor tasks such as order fulfillment, product management, online payment gateways, privacy and personal data management, or processing, among other equation factors. This eliminates the need for in-house staff, which can be costly over the long term.
And the

benefits

pay off
An offshore business processing company for your online business endeavors can be an advantageous way of sticking out from the competition. Some of the benefits you get are:
Cost reduction. Outsourcing eCommerce solutions can significantly reduce operational costs, as offshore companies often offer lower labor rates than domestic companies.


Increased reach. By outsourcing eCommerce solutions to a third-party company in another country, businesses can increase their reach and expand their customer base worldwide.


Improved Efficiency. Offshore providers are typically more efficient when fulfilling orders and managing products, which enables business owners to focus more on other tasks that require attention, while the outsourcing provider takes care of product management, order fulfillment, processing, data privacy policies, banking solutions, and more.


Scalability. Offshore partners for your eCommerce needs might be capable of quickly scaling up or down their reach, depending on customer demand, without having to worry about managing additional staff or resources in-house during busy periods or otherwise.


Quality Assurance. Offshore providers often have specialized teams dedicated solely to quality assurance and customer support, which helps ensure consumers receive high-quality products with superior service levels when shopping in your online store.


Access To Global Talent Pool. eCommerce businesses get access to a wider global talent pool than what is available domestically, unlocking unique skill sets that may be hard to find locally.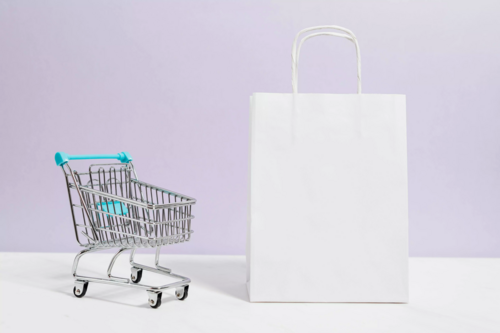 Getting started
Getting started with offshore eCommerce solutions doesn't have to be a daunting process. With the right strategy, businesses can easily integrate a successful process and reap the benefits of cost savings and improved efficiency.
First, it's important to identify what areas of your online business need improvement and which offshore services could help you reach your desired goals. Once you know what services you'd like to outsource offshore, finding a reputable offshore eCommerce provider who can meet your specific needs is important.
For help getting started with offshore eCommerce solutions, consider speaking to an online consultant who specializes in offshore services and can provide advice tailored specifically to your business goals.
When used properly, offshore solutions can be a powerful tool for online businesses looking to expand their customer base beyond their local market.
What about

digital marketing strategies

?
Oof! We thought you'd never ask. Digital marketing is important for online businesses because it helps them get to more people. Furthermore, outsourcing a specialized agency can reduce costs even more while ensuring that your brand will shine online with good content, campaign management, social media, and much more.
For example, did you know that Latin America offers some of the best cost-to-quality ratios in the continent?
And we can help you achieve a top-shelf status with a tailored plan for you
With Julius, you get:
Access to marketers, analysts, designers & developers that have worked internationally with Fortune 500 companies and SMBs in highly competitive industries. Every new member is thoroughly interviewed, vetted, and trained.




An extended team that could be totally or partially located in Latin America, working either 100% remotely or in an office created for you during US/Canada business hours.




The best formula for your company's success, whether through a dedicated team, an individual full-time collaborator, a digital agency model, a white-label model, or something unique for your specific needs.
Feel free to contact us anytime! We'll be happy to chat with you about setting up an online strategy for your eCommerce business
Wrapping up
Offshore eCommerce solutions offer businesses many advantages, including cost-efficiency, increased footholds and scalability, improved efficiency, quality assurance, and access to a global talent pool.
By outsourcing some tasks we've covered so far, businesses can save costs while still delivering high-quality products with superior service levels at all times. Companies should identify their needs before finding the right offshore provider who meets them.
Digital marketing is of utmost importance for online businesses because it helps them acquire more clients, track their behavior and create content that will resonate with consumers. With offshore eCommerce services in place, companies can maximize profits while staying ahead of the competition.
Want to learn more?
Why stop here? Pay a visit to other entries on our blog and delight yourself with information that matters to you and your business the most!