Does your business need a leg-up increasing sales? Then online marketing outsourcing might do the trick!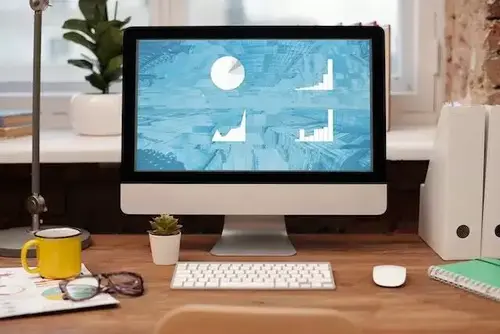 If you have yet to consider outsourcing your online marketing, now might be the time to start. Why? Because it can provide serious growth opportunities for businesses of all sizes – from local shops to multinational corporations.
Outsourcing your online marketing efforts to a digital agency can help you focus on your business's core elements and save time, energy, and resources. Furthermore, outsourcing provides access to a team of experienced online marketers with the knowledge and skills needed to carry out marketing campaigns successfully.
Here's a quick overview of how it works, what benefits could bring to the table, and what you need to know to get started.
What is

online marketing

, and how does it work?
Internet marketing has become an essential part of doing business, and online marketing outsourcing can allow companies to leverage their time and resources to expand their reach. With online marketing outsourcing, companies can focus their efforts on lead generation, building relationships with their clients, and expanding their customer base while staying updated with the latest trends.
Digital marketing services such as SEO, content creation, social media management, email campaigns, and more can effectively promote a brand's message across multiple channels while leaving companies free to focus on other aspects of running a successful business.
Many companies are turning to online marketing outsourcing because it is cost-effective and provides targeted results while showcasing the uniqueness of an individual company's brand, a perspective that champions ideal customers and clients alike.
Online marketing outsourcing can be a great tool for businesses that want to grow faster and reach larger audiences in short amounts of time – all while avoiding the potential headache hiring a team of full-time digital marketers can bring.
How online marketing outsourcing can help your business to grow
Outsourcing online marketing is an increasingly popular way for businesses of all sizes to increase their reach and generate leads. A study conducted by the Harvard Business Review shows that 69% of business success depends on an effective online presence, which means business growth can only be limited with sufficient digital marketing resources.
Outsourcing can help businesses to pursue aggressive growth strategies quickly and sustainably by delivering high-quality content that engages the business' target audience. Furthermore, companies can build a devoted customer base by introducing them to new product lines or services, creating brand visibility through striking visuals on various marketing channels, and improving sales as customers are informed about current promotional deals and discounts.
All this, combined with improved lead generation capabilities, provides businesses with the necessary tools for steady business growth in the future, along with broader revenue streams in less time to meet your expectations.
Getting started with

online marketing outsourcing
Internet marketing outsourcing through a digital agency is a great way for businesses to scale quickly and start taking advantage of the expertise of a team of professionals. By enlisting the services of a digital marketing agency, you can rest assured that all your online marketing needs are being taken care of by professional teams utilizing the right tools and strategies.
Getting started with online marketing outsourcing begins with researching and vetting different organizations to find an agency that best meets your business needs. With the help of experts in the industry, your company no longer has to worry about managing its digital campaigns and can focus on growing its organization in other areas.
Here are some pointers
Research and vet potential partners. As mentioned above, take the time to vet potential partners, examining their experience working with businesses in your industry and how their services can benefit you.




Establish goals and objectives. Develop clear objectives for what you hope to accomplish with your outsourced online marketing strategy. Determine a timeline for when these goals should be achieved as well as a budget for outsourcing campaigns.




Identify the scope of work. Clearly define the scope of work that will need to be completed by the external partner, such as SEO optimization, content marketing strategies, social media management, and more.




Set up clear communication protocols. Outline protocols that ensure all parties have open lines of communication throughout any project so everyone is on the same page regarding tasks completed or yet-to-be-completed milestones; this includes setting expectations around response times from both internal team members and external partners alike.




Monitor progress & provide feedback: Track progress made against established deadlines; provide feedback regularly where necessary – positive reinforcement motivates teams more than criticism.




Analyze results & refine your strategy: Utilize data collected during digital campaigns to refine existing strategies to maximize results.
Advantages

and disadvantages of

online

marketing

outsourcing
Online marketing offshoring can be a great way for businesses to grow their online presence, but there are advantages and disadvantages to consider before jumping in.
The primary benefit of outsourcing online marketing is the access it provides to expertise that may not be available with an in-house marketing team. Digital marketing outsourcing brings a great deal of valuable know-how with its specialized knowledge and resources, often costly or time-consuming for an in-house team to acquire.
It also frees up time and money for the business to concentrate on other aspects of its operations, as the outsourced work can be executed swiftly by experts working outside of the company.
On the other hand, outsourced work often comes at a higher cost than an in-house team and does not provide direct oversight over daily tasks from company leadership. Companies should analyze their budget, workload, and focus requirements before deciding between an internal or external digital marketing strategy.

Tips for successful online marketing outsourcing
When outsourcing digital marketing tasks, successful strategies include thorough research and vetting of prospective partners and clear communication between parties to ensure an agreement that meets both companies' needs.
To fully reap the benefits, a successful digital marketing offshoring requires managers to align their business goals and contractual obligations with those of their chosen vendors. To stay abreast of campaigns, successful digital marketing outsourcing also involves regularly scheduled reporting meetings and continually monitoring progress according to the terms established.
With a successful strategy in place that incorporates the above elements, your business can more easily leverage the know-how of outsiders and capitalize on quick growth opportunities with their sales and return on investment (ROI).
Start today!
When done correctly, outsourced digital marketers can be a helpful resource that allows your businesses to grow and succeed. If you are thinking about digital marketing outsourcing, keep the tips in mind to ensure you find a reputable company that will help you achieve your desired results.
Still have questions or need help getting started? Our team of experts at Julius is always available to help – contact us anytime for a free consultation.
Want to learn more?
That's how we like it! Check out why putting your social media in the hands of third-party experts could polish your company to shine like a virtual diamond or why offshoring content marketing can get your online presence LIT!